In May of 2015, I graduated from SUNY College at Oneonta with a B.S. in English and Mass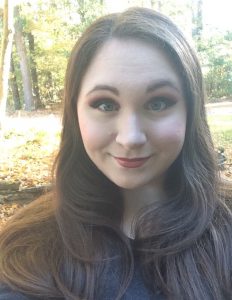 Communication.
During my time in college, I realized two things about myself:
1. That I love writing.
2. That I wanted to make a career out of it.
Pretty much from the start, I knew that a standard desk job wasn't for me. Not only do those typically not involve a lot of writing, you don't usually get to be directly involved with the action. When my assumptions proved to be true, I decided to make writing my career.
I love freelance writing because I get to help businesses directly by providing them with content that attracts more clients.
Alongside freelance writing, I also self publish novels under a pen name. However, my ultimate dream is to produce and/or write for a TV show.
I live in a quiet little town near Saratoga Springs, in Upstate New York, where I get to enjoy maple syrup, fully-stocked shelves at the super market, and pretty wilderness preserves. In my spare time, I like reading trashy novels, watching good television shows, playing video games, and over-analyzing media.